rogueDesigner » Devious Grievous!
A brief history of Episode III's newest villain!

The good General made his first public appearance via the fourth Hyperspace Making Episode III Web Documentary, "Creating General Grievous" on Feb 27, 2004.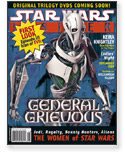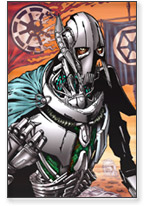 He then made an appearance as a cover story in the Star Wars Insider #75, the April 2004 issue, which shipped to subscribers around Mar 16th. He was also featured in a HoloNet News Article inside as well.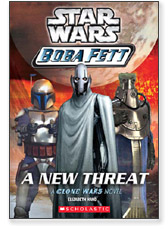 April 1, 2004 had his first literature appearance as he made a cameo in the end of Scholastic's Boba Fett "A New Threat"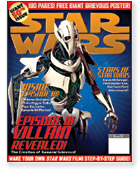 The April/May issue of Star Wars #50 for the UK Fan Club had a similar article and cover as the US version this month.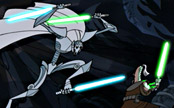 His first moving image appearance was on April 8, 2004 on the Clone Wars Micro Series Chapter 20. He was animated, but fierce.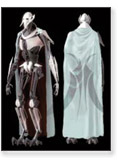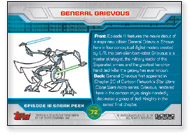 Mid April he debuted on Card #72 of the Clone Wars card series by Topps. The card featured an ILM model study on the front and a pencil sketch of his Clone Wars self on the back.
There is a nice article about General G on the Star Wars Kids website dated May 26, 2004.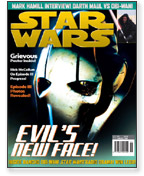 July 1 has his next appearance in a brand new article for Star Wars #51, the official magazine of the UK Fan Club.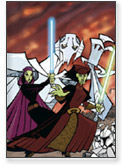 He followed these with his first comic book appearance on July 3, 2004 with a brief Cameo in the Free Comic Book Day Clone Wars tale by Dark Horse.

The General's next chornological appearance didn't occur until November 1, 2004 where he made a cameo holographic appearance in the StarWars.com daily webstrip, "Reversal of Fortune" #21 and has made several appearances since.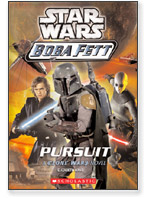 His next appearance was in the Scholastic book Boba Fett "Pursuit".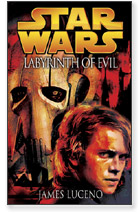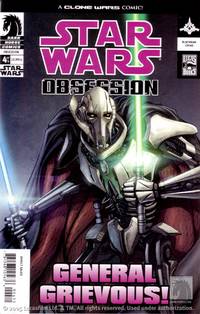 He followed that with an appearance in Del Rey's Labyrinth of Evil and a strong series of appearances in the 3rd season of the Clone Wars cartoon, during the week of March 21st, 2005. He showed up in issue #4 of Dark Horse's Star Wars: Obsession comic series to the delight of many fans, and the deaths of many Jedi.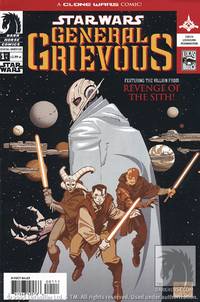 March also had the General starring in his own 4-issue comic series from Dark Horse comics written by Chuck Dixon and art by Rick Leonardi.
He also made his first Video Game appearance March 2005 in LucasArts' Republic Commando on the planet of Kashyyyk. There is an extended game play preview with a brief appearance by him and his guards.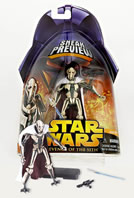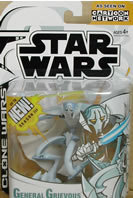 The beginning of 2005 also features an Episode III preview figure from Hasbro, plus Grievous will show up as a Cartoon Network Clone Wars figure Read the original news post about this. Further plastic incarnations include Grievous' Wheel Bike (with Figure), General Grievous (figure #9, with four lightsaber action), General Grievous (figure #36 with exploding body), and a Deluxe General Grievous with secret lightsaber attack!
And finally he should be making an appearance in a small film called Star Wars: Episode III Revenge of the Sith!
His StarWars.com databank entry has all sorts of other great information on this new fan favorite.
---
Special Thanks to DarthGalenator and GrievousTaylor for fact checking and image selections.
updated: 03/28/2005